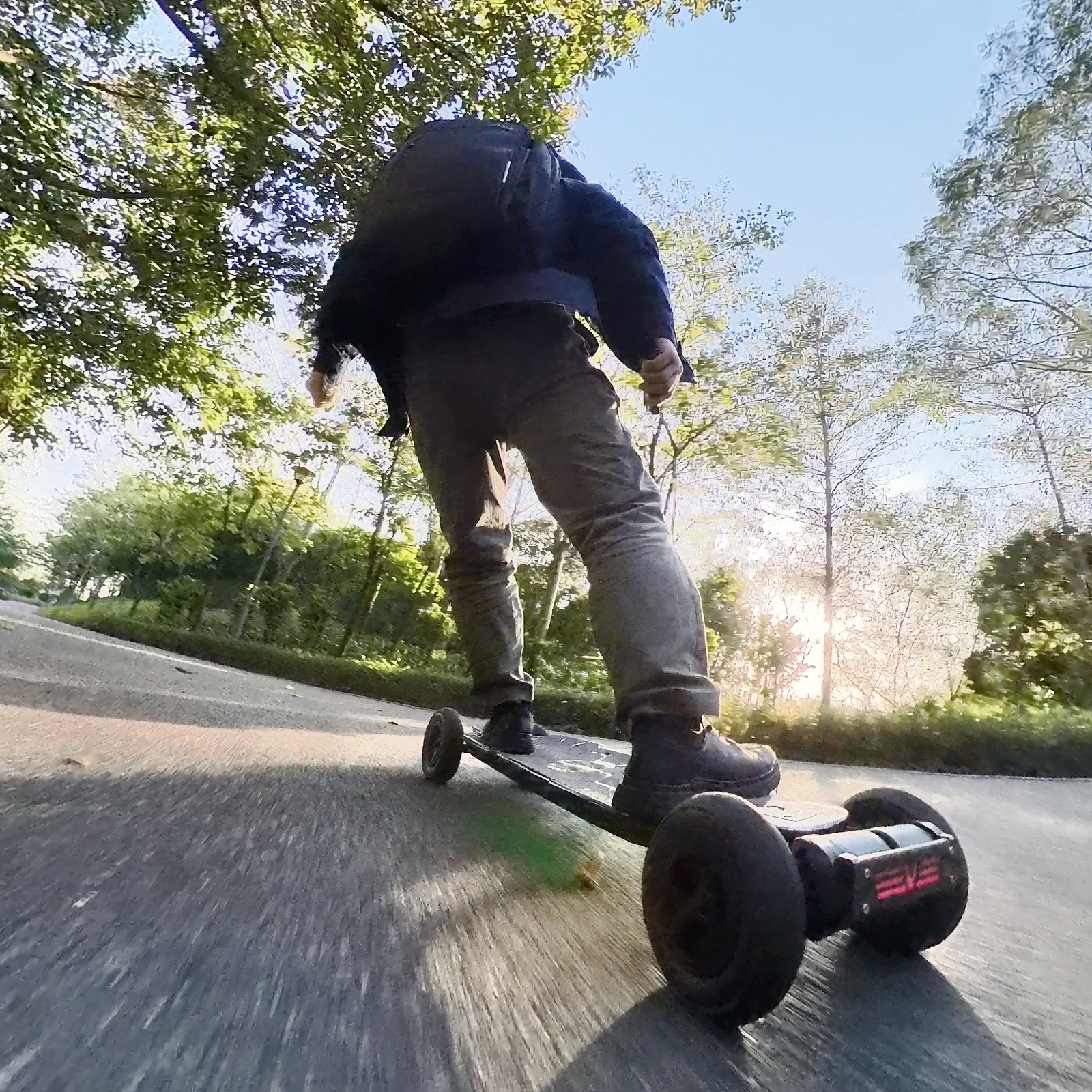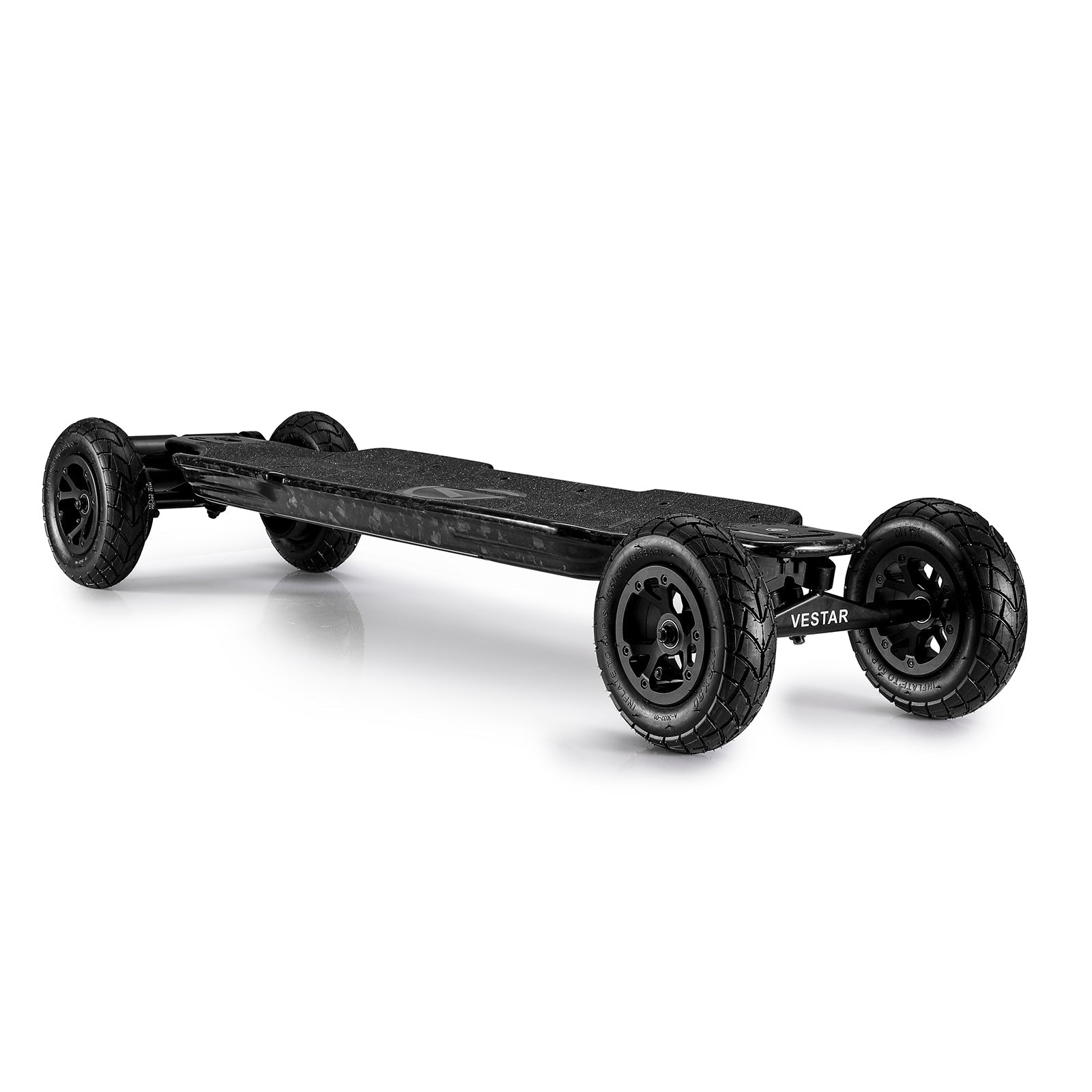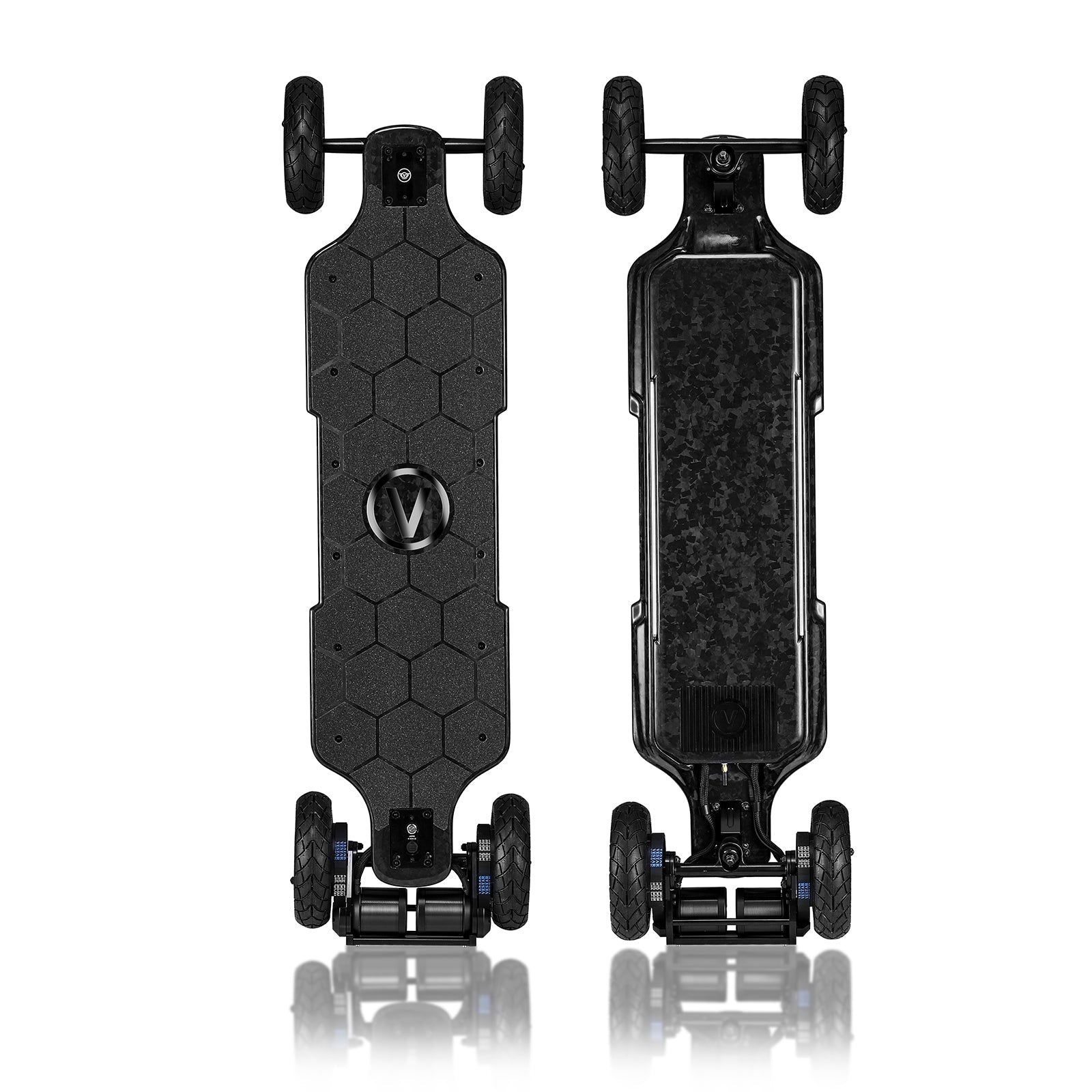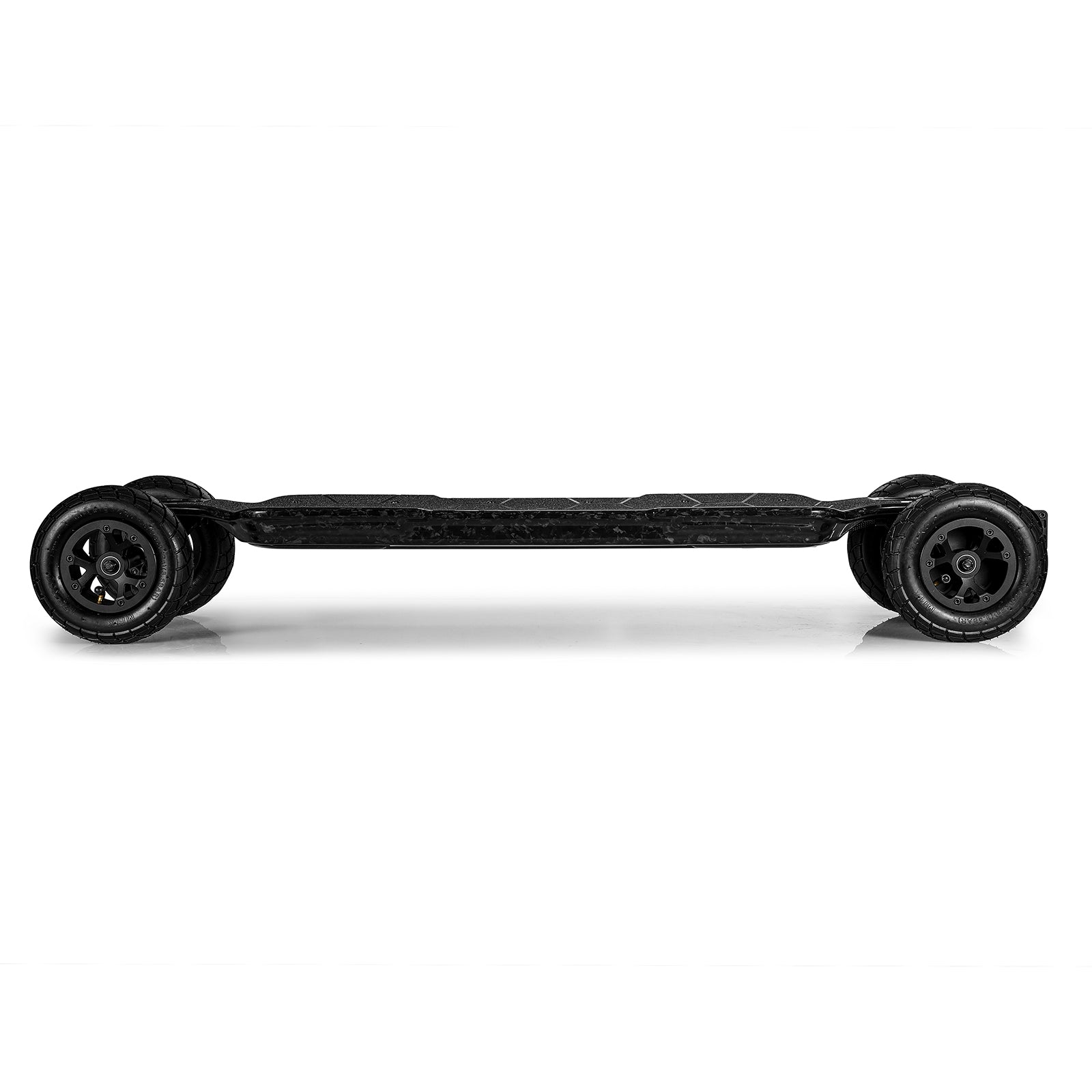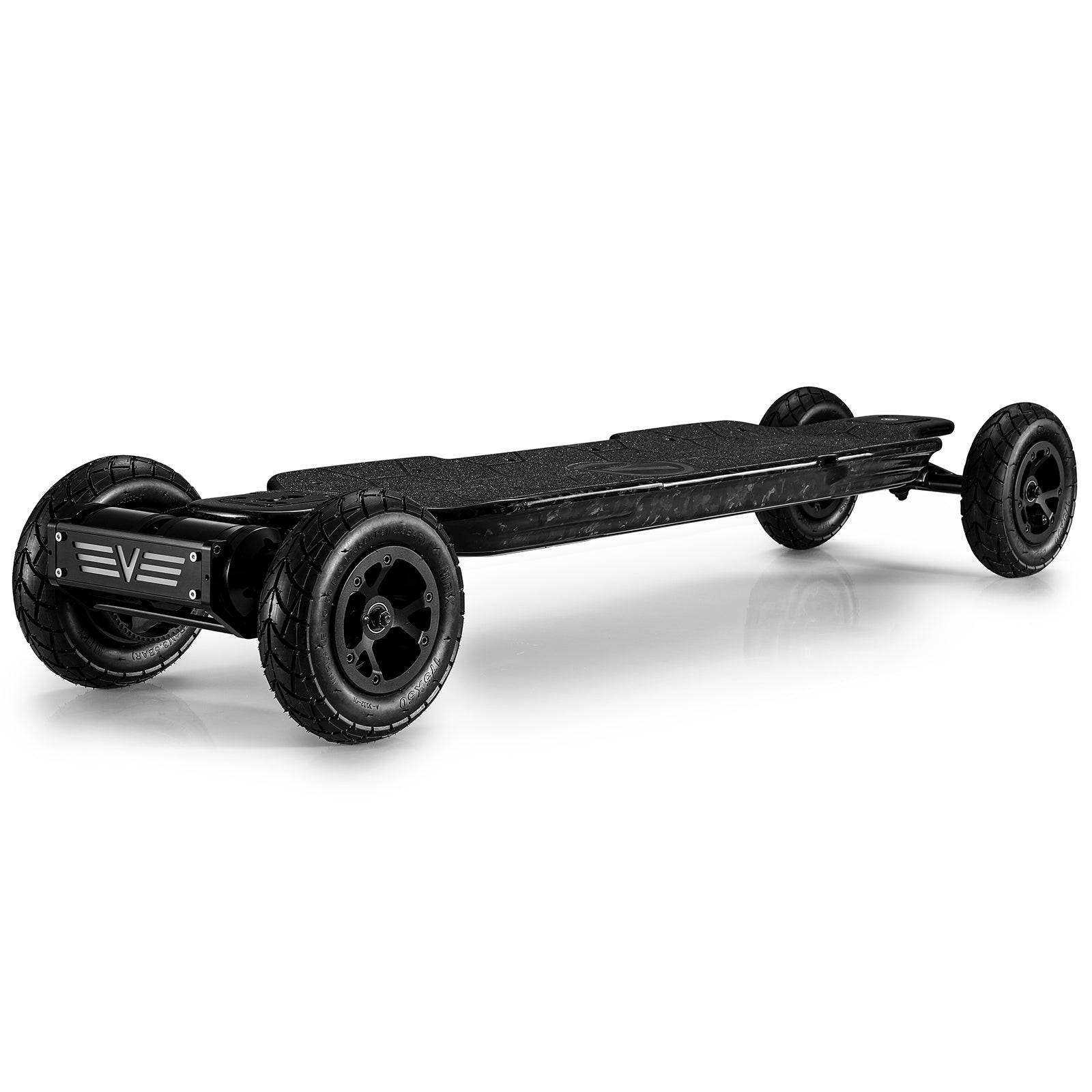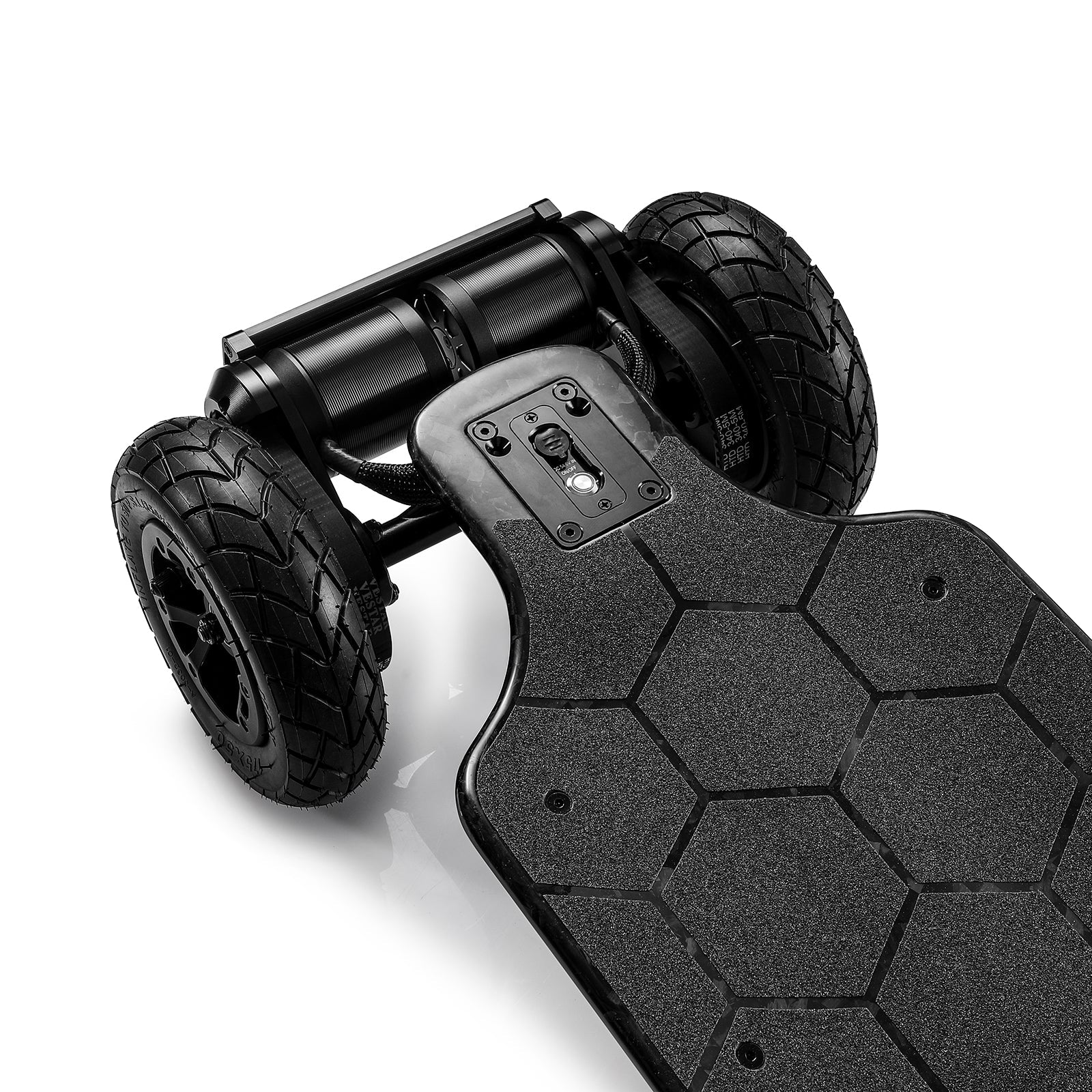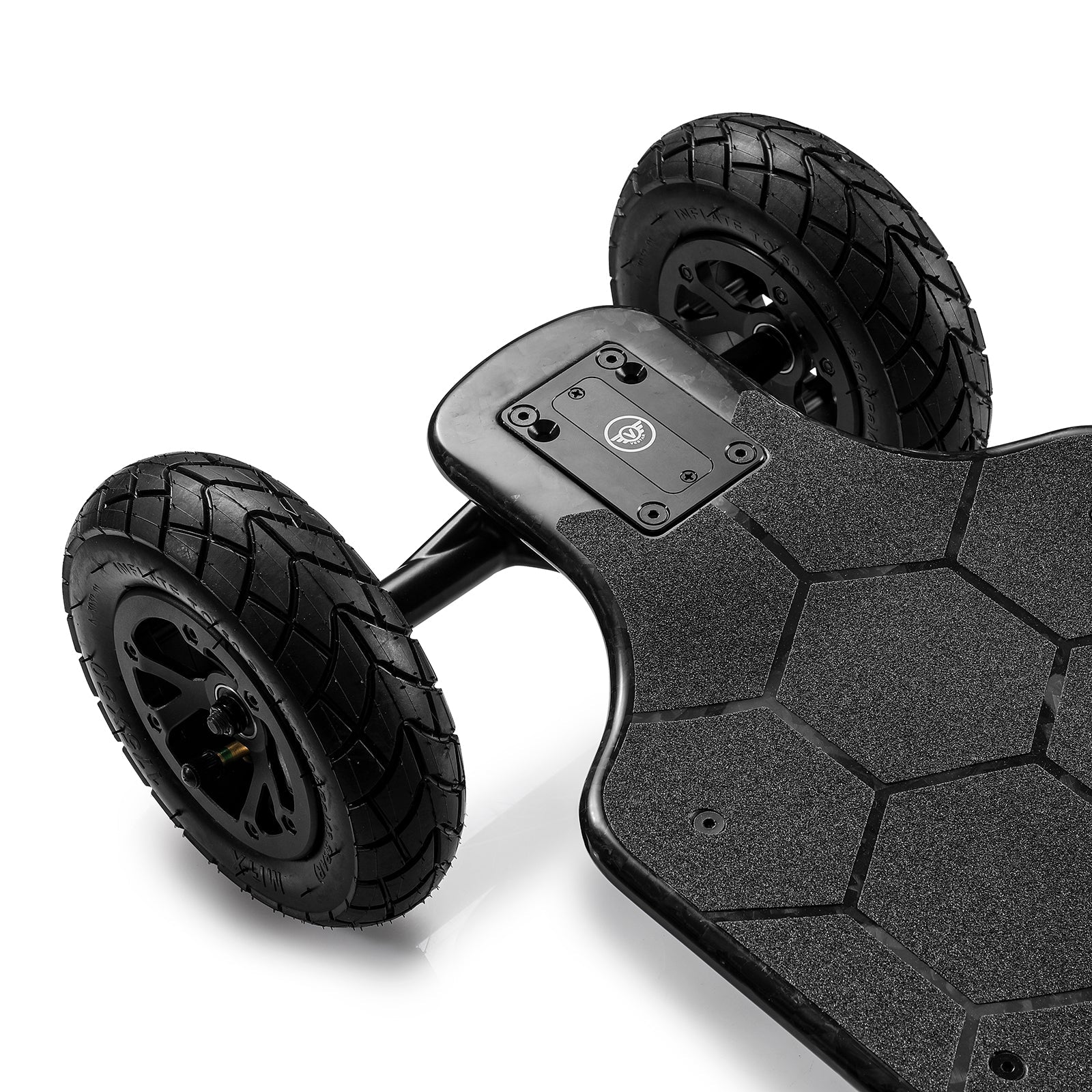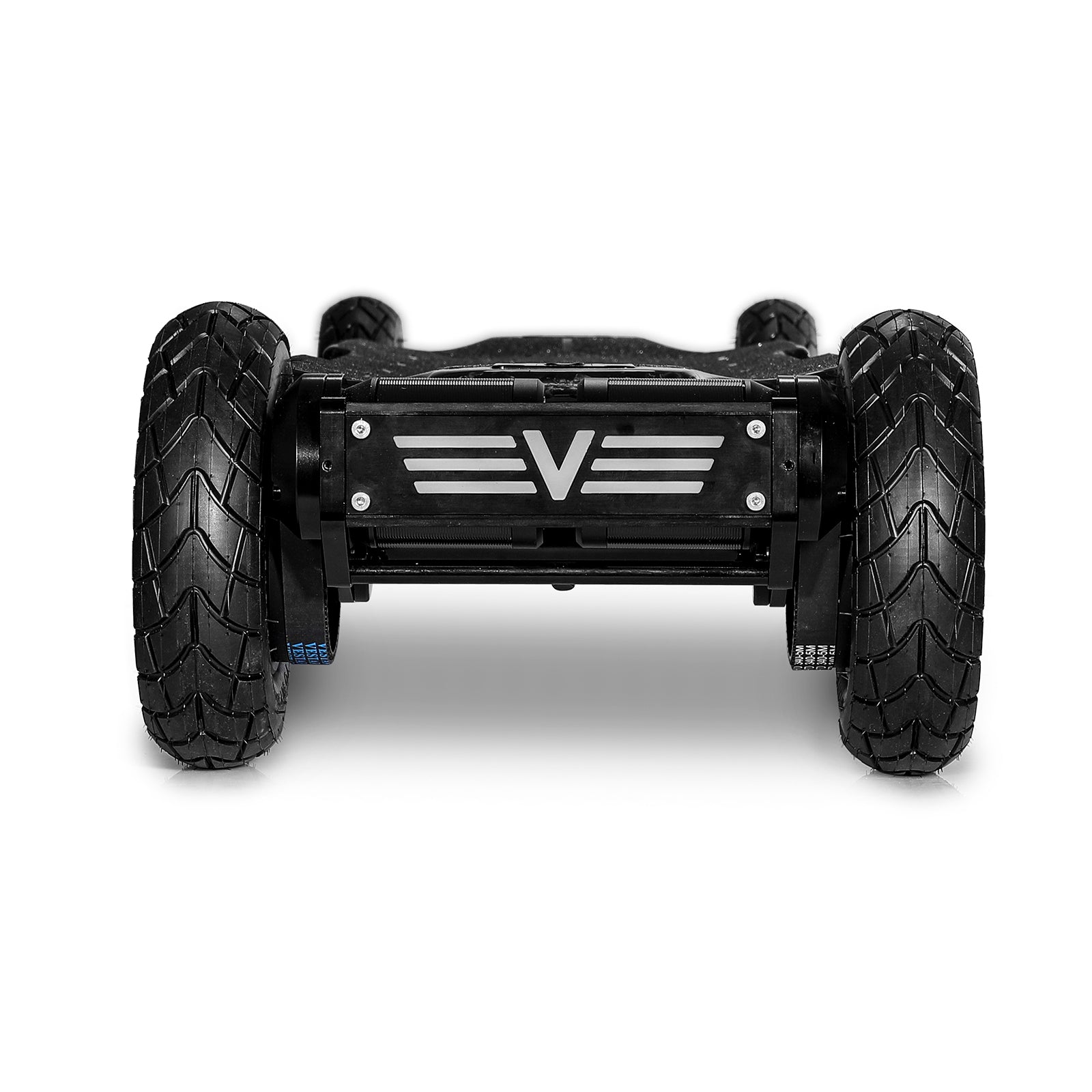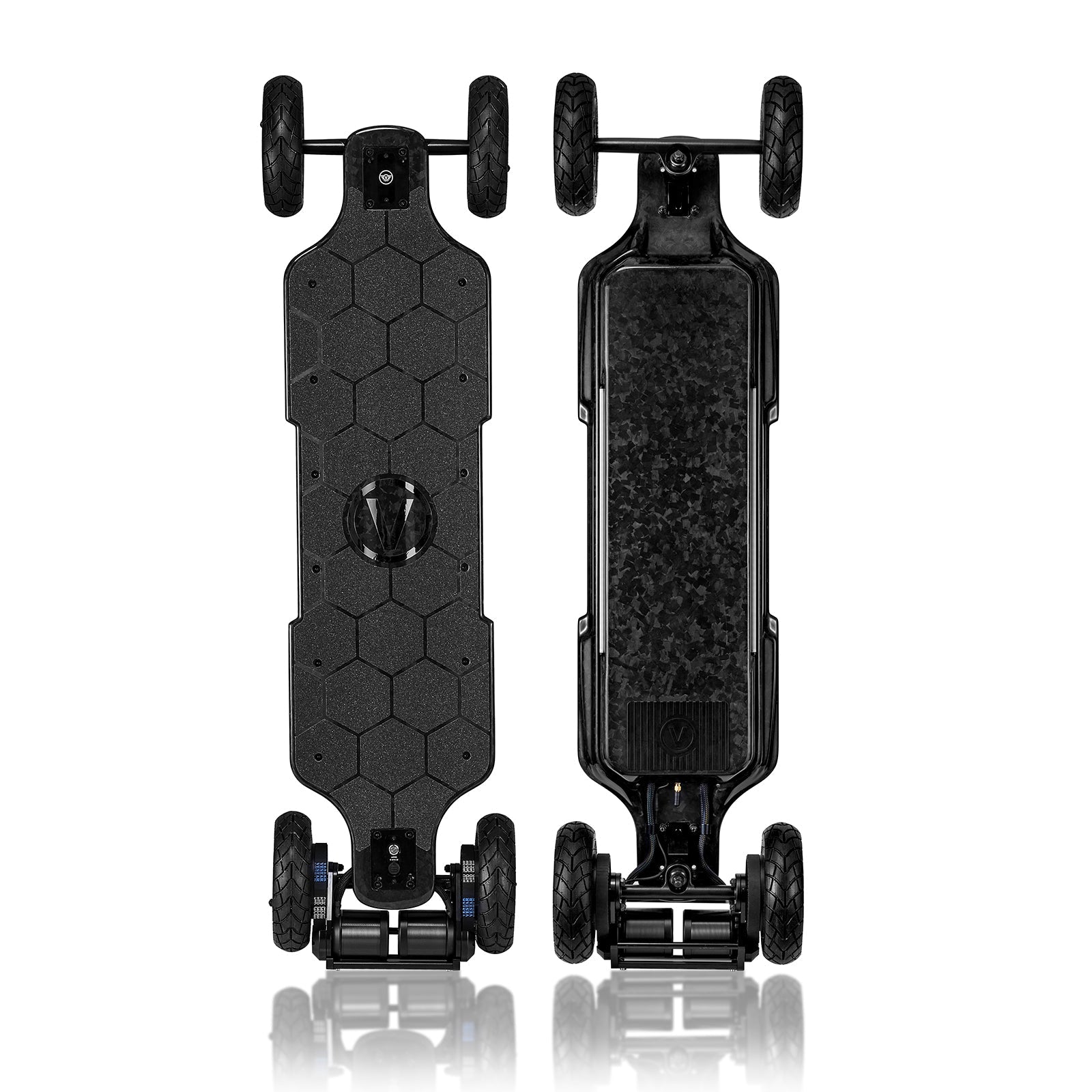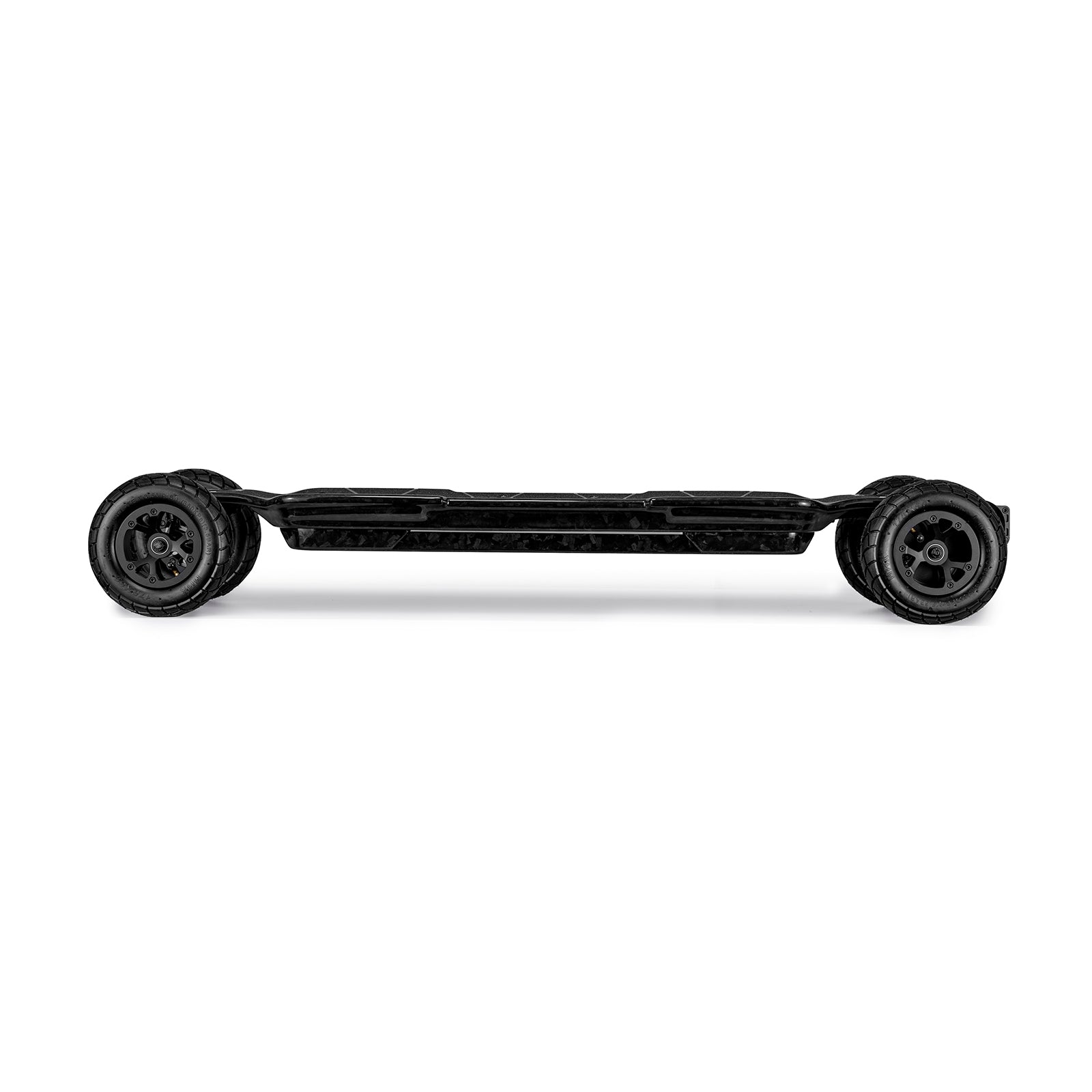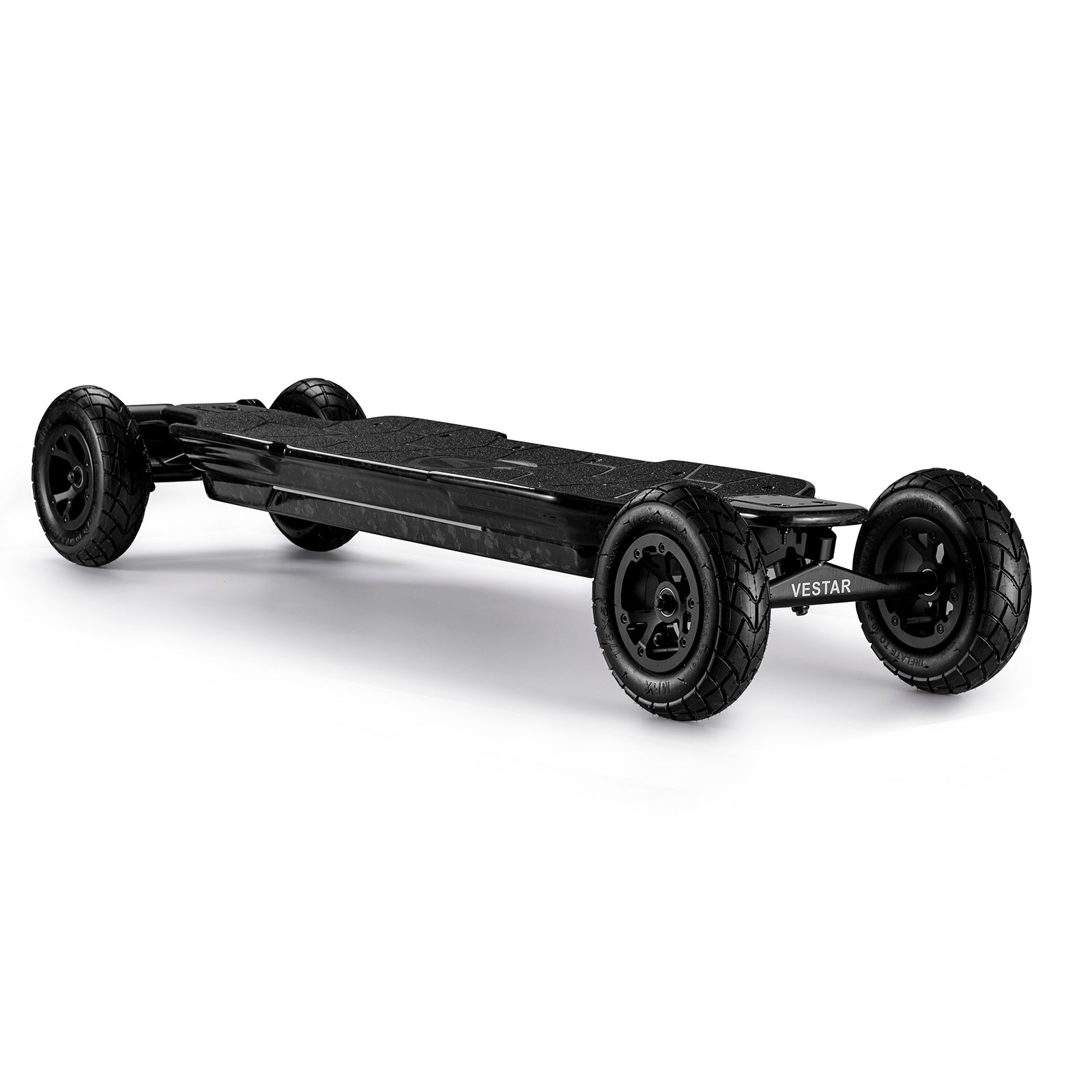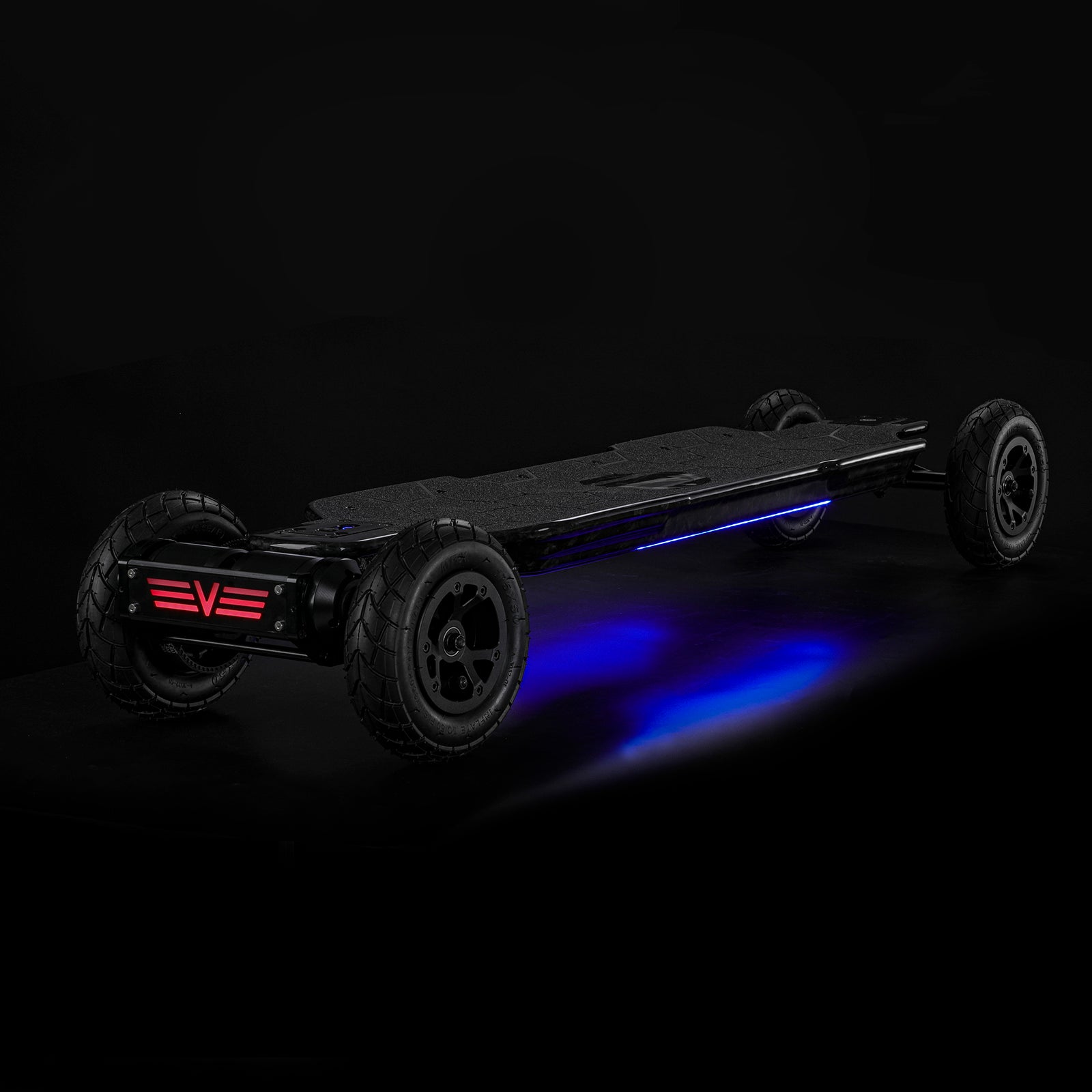 Regular price
$1,928.00 AUD
Sale price
$1,928.00 AUD
Regular price
$2,852.00 AUD

Secure and trusted checkout with
Description
Shipping & Return
About the Vestar Osprey Carbon
---
• Brand new carbon fiber professional electric skateboard
Forged carbon fiber + piano paint appearance, unique performance,
Refined concave (W drop + wider platform to fit all shoe sizes).

• The world's first carbon fiber switchable battery compartment structure
You can choose 748.8Wh & 1872.0Wh battery packs independently, and the maximum cruising range will reach 130 km/80 miles. The cruising range of the carbon skateboard is no longer limited by the size.

• Integrated TKP truck
The newly developed TKP truck base meets the stability requirements of Osprey Carbon when riding at high speed.
Combined with a strong power output, it will provide an unrivaled driving experience. The integrated charging port and power switch are more ergonomic.

• Integrated lighting system
Osprey Carbon has its own intelligent LED ambient lighting system, which makes your riding unique;
The integrated hidden brake light improves riding safety.

• Top speed 60 km/h
VESTAR Custom 54.6V Dual-Motor FOC Driver.
Customized magazine type LCD remote control, 4 adjustable speed modes + 4 adjustable brake modes.
Dual 3500w-rated 6374 custom brushless sensored motors.
The strong power takes you up the steepest hills and allows the Osprey to reach a high speed of up to 60 kilometers per hour.
This will be the fastest production Vestarboards to date.

DECK MATERIALS:
Forged carbon fibre
DECK LENGTH:
100cm (39.3")
WHEEL BASE:
95.6cm (37.6")
TRUCKS:
CNC & Cast components - 30.6cm (12") width, 8mm axles
WHEELS:
All Terrain: 175mm/7 inch pneumatic tyres. Street: ABEC PU 97mm, 78AA wheels.
MOTOR:
Dual 3500w-rated 6374 custom brushless sensored motors
MOTOR CONTROLLER / ESC:
VESTAR Custom 54.6V Dual-Motor Driver, FOC motor commutation, Bluetooth connection & adjustable acceleration curves
BEARINGS:
Precision Integrated Bearings
BATTERY:
13S4P Samsung 40T 48V, 16AH, 768.0Wh &
13S8P LG M50LT, 48V, 40AH, 1920.0Wh.
Custom BMS - maximum continuous discharge 140amp
RECHARGE:
3.5/8hr
REMOTE:
Vestar Magazine LCD display Custom Remote
WEIGHT:
All Terrain: 14.4kg (31.75 lbs); Street: 12.4kg (27.34lbs) &
All Terrain: 16.8kg (37.0 lbs); Street: 14.8kg (32.63lbs)
RANGE:
All Terrain: 46km (28.58 miles); Street: 70km (43.5 miles) &
All Terrain: 85km (52.82 miles); Street: 130km (80.78 miles)
TOP SPEED:
All Terrain: 50km/hr (31mph); Street: 60km/hr (37mph)
MAX LOAD:
120kg / 265lb
SUITABLE TERRAIN:
Short grass, dirt, gravel, roads and footpaths, Sealed surfaces- asphalt & concrete roads & footpaths.
POWER SLIDES:
YES
HILLS:
40% +
BRAKING:
FOC regenerative braking with smooth and powerful braking
CREATIVITY:

The world's first expandable forged carbon fiber deck,
whichcan be flexibly matched with battery compartments of different cruising ranges,
seamlessly integrating performance and technology.
The CNC truck base integrates the charging port and buttom, which is more ergonomic.

LIGHTS:
Hidden integrated effect lights, motor anti-collision strips contain smart brake lights. Control by remote.
WARRANTY:
12 months
WHAT'S IN THE BOX:
1 x Completely Assembled eBoard.
1 x OLED Remote with USB Charging Cable
1 x Street Wheel Kit(If you choose the 2in1 wheels kit). Including PU wheels, Kegel Pulley Kit, belts, sleeves, etc.
1 x Certificated Charger
1 x DC Port Charger Adapter (US, AU, or EU plug up to your location)
1 x T-tool
1 x User Manual
1 x Tool Bag
1 x Remote Control Bag
Shipping cost is based on weight. Just add products to your cart and use the Shipping Calculator to see the shipping price.
We want you to be 100% satisfied with your purchase. Items can be returned or exchanged within 30 days of delivery.
Order Process
 Unless there are special circumstances, the normal order delivery time is within 3 working days, and the delivery time of the order track number may be delayed by 1-2 working days.
Delivery
We are now providing two shipping options, the sea and air shipping. These countries will have to choose air shipping only: Canada, Japan, Malaysia, New Zealand, Norway, Singapore, South Korea, Switzerland, Thailand, United Arab Emirates,South Africa.
 Air Shipping
| Continent | Countries | Warehouse | Time |
| --- | --- | --- | --- |
| North America | United States | California | 2-7 Business days |
| North America | United States | China | 7-15 Business days |
| North America | Canada | China | 15-20 Business days |
| Europe | Germany, Austria, Belgium, Bulgaria, Croatia, Denmark, Estonia, Finland, France, Greece, Hungary, Ireland, Italy, Latvia, Lithuania, Luxembourg, Netherlands, Norway, Poland, Portugal, Romania, Czech Republic, Russian Federation, Ukraine, Slovakia, Slovenia, Spain, Sweden, Switzerland, United Kingdom, Iceland | China | 15 to 20 Business days |
| Asia | Japan, Republic of Korea, Taiwan China, Viet Nam, Bangladesh, Myanmar, Lao People's Democratic Republic, Malaysia, Singapore, Thailand, United Arab Emirates, Bahrain, Kazakhstan | China | 5 to 10 Business days |
| Australia | Australia, New Zealand | China | 15 to 20 Business days |
| Africa | South Africa | China | 20 to 25 Business days |
Sea or Train Shipping

Delivered to as many as 68 countries and regions, the shopping cart is checked out, and the countries and regions that can be checked out after filling in the delivery address are the countries and regions that support delivery.
It usually takes about 30-45 work days for delivery if you choose shipping by sea or train.
Note: Due to the impact of the Covid-19 epidemic, customs clearance may be delayed.
Delivery charges:
1. The Sea and the Train
Free delivery to 68 countries or regions around the world.
The board prices include free ocean and train delivery to your door. 
2. Air Freight
When you need to upgrade to air delivery or checkout in countries that can only be delivered by air, the option to upgrade air freight will appear.
The air freight upgrade fee for goods under 10kg is USD 100, the air freight upgrade fee for 10-14kg is USD 150, and the air freight upgrade fee for 15-17kg is USD 180.
The specific surcharge will be displayed in the checkout list.

Note:
1. The upgrade air freight option is only applicable to a single skateboard or a single package of products under 20KG. When purchasing multiple skateboards, the upgrade air freight option may not be selected because the weight limit is exceeded. If this happens, please divide into several orders to purchase, and the total weight of a single order does not exceed the limit of 20KG.
2. Unless otherwise specified, all skateboard accessories within 5KG will be delivered by air express. Air freight is included in the price, no additional air freight upgrade fees will be charged.


Remote area surcharge:
Canada, Australia, remote areas of northern Europe (postcodes of remote areas are shown in the attached table) & Alaska and island areas of the United States need to charge a remote surcharge of about US$100-150.

1.Canada's remote areas need to increase the delivery fee,
Tariff surcharge:
Unless otherwise stated, all shipping rates quoted include local country customs clearance and door-to-door delivery.
Note:Countries that are temporarily unable to include tariffs:
South Korea;
Other possible surcharge:
1. Secondary delivery fee
If the first batch of goods is not received or the recipient cannot be successfully contacted to receive the goods; when the goods are returned to the warehouse of the delivery center and need to be re-expressed for delivery. You may need to receive a second delivery fee of $30-50. The specific fee is subject to the local country fee.
2. Address change fee
If the recipient changes the delivery address after the shipment has been dispatched and does not sign for it, it may cost $50-80 to change the delivery address. The specific charges are subject to the local country charges.
3. Signing fee
If the courier requires the recipient's signature, an additional $50 signature fee will be charged. When shopping, please note the signature requirement in the order, and make up the fee for the signature service. The specific fee is subject to the local country fee.
How to check delivery progress
An email notification will be sent to the order contact when the goods are shipped.
The content of the notification will include the delivery status of the goods, the tracking number of the logistics company and the logistics track query website.
Note:
The logistics order number and track query address are the order number of the logistics company in the country where the recipient is located.
Only after the goods arrive in the destination country and pass the customs inspection, the local logistics company extracts it to the warehouse and enters it into the ERP system, the track update will be displayed.
Until then, there will be no further updates to the logistics track, don't worry, this is normal.
Update on 04/01/2022